News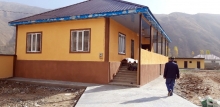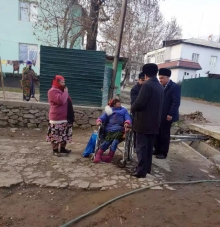 FINANCIAL ASSISTANCE TO VULNERABLE layers was provided in the RASHT DISTRICT
Friday, 27 December 2019 14:31
At the initiative of the executive body of state power of the Rasht district and local entrepreneurs, financial support was provided to more than 85 disabled families in the amount of 100 thousand somoni. According to the deputy chairman of the Rasht district, Hamdullo Sharifzoda, in 2019 a cottage was put ....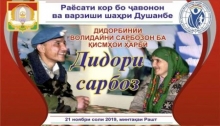 The look of a soldier. Parents of conscripts visited military units of Rasht district
Friday, 27 December 2019 14:31
Today, more than 20 parents went to visit their children in the military units of the Rasht district. This initiative was organized on the initiative of the Dushanbe Youth and Sports Department, whose goal is to increase patriotism, coordinate military service with parents and voluntarily attract youth to the service.
---